Buying a new home? Stressful or exciting?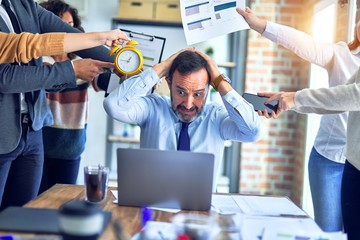 Buying a home can be exciting and stressful, all at the same time. If this is your first home, it is a huge milestone, which perhaps you have saved for years to afford. If your family has grown and you need more space, you often need to find a home quickly. Time is of the essence. Maybe you have become an empty nester, you need to downsize. With all of these scenarios, emotions run high. The last thing you want to worry about is discovering issues with your home after you purchase. 
Don't worry, there is an easy solution! Have a home inspection completed before buying your home!
                                                                                                                                                      EXPERIENCED AT WHAT WE DO
At KMG Inspections, owner and inspector, Mike, has more than 4 years of experience inspecting homes and greater than 30 years of experience in the building and remodeling business. He knows structure, durability, and safety of a home. If there are structural issues, such as the foundation of the home, he can give insight into what the problem is and even what it may take to fix it.
Home inspections give you peace of mind and are relatively inexpensive in comparison to unforeseen costs that could develop without a home inspection. Home inspectors are trained to look at the structural and safety features of the home. They can uncover issues that may not be seen by buyers.
                                                                                       WE CAN PROVIDE PEACE OF MIND
Safety concerns are always questions that arise from buyers. It is important to know if there are any safety problems with the home, before moving your family. Understanding safety concerns, such as unsafe electrical wiring, potential for flooding, or other, can prevent fire and/or water damage to the home, as well as personal injury to loved ones.
 Structural, safety, and future potential issues should be evaluated and considered before final settlement on a new home. Understanding any concerns, costs, or current or past issues in a home can help the homebuyer in the negotiations and final decisions of purchasing the home. By having a good home inspection, this the buyer to have peace of mind and knowledge of total costs before the final agreement is signed at closing.
                                                                                                                                                                 IT IS BEST TO PLAN
Finally, home inspectors can often predict future potential expenses. Thorough inspection of the roofing, water heater, furnace, air conditioners and other major parts of the home is important to understand the life of those major systems of the home. Knowing ahead of time and being able to plan for a potential expense will help homebuyers make sound decisions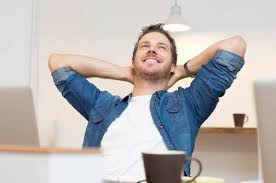 https://www.kmginspections.com/wp-content/uploads/sites/100/2022/03/240_F_316428151_2bLfiCrsA0rOWoViNs3XPV8IrNvMU37N.jpeg
240
360
Spectora
https://d3l33wps1mjufv.cloudfront.net/wp-content/uploads/sites/100/2021/12/20170907/FullLogo.png
Spectora
2022-03-08 21:51:19
2023-05-04 15:41:40
Buying a new home? Stressful or exciting?

Affordable Home Inspection in Akron OH